Permanent magnet quarrying stone trimming machine

Introduction:30kw Permanent Magnet Stone Trimming Machine

Price:>5000$ Please contact with the customer service for specific price details

Sales Tel:

+8619859567581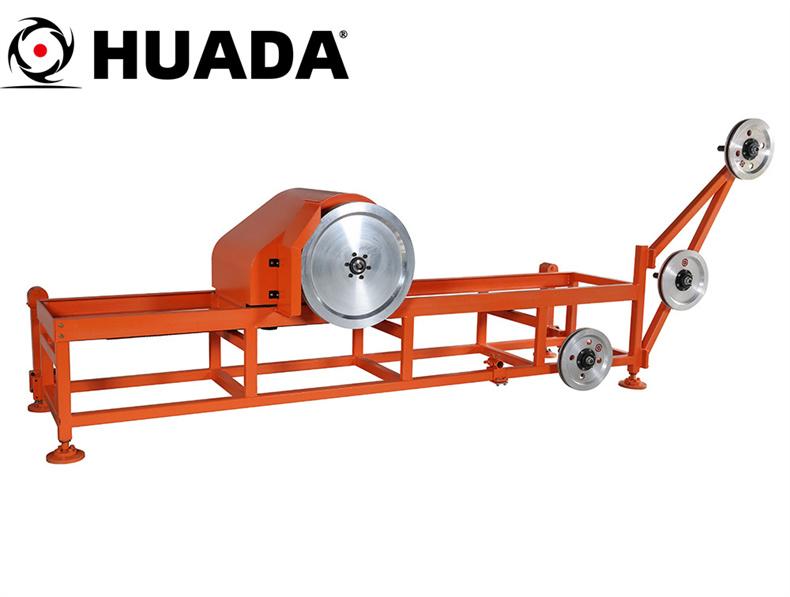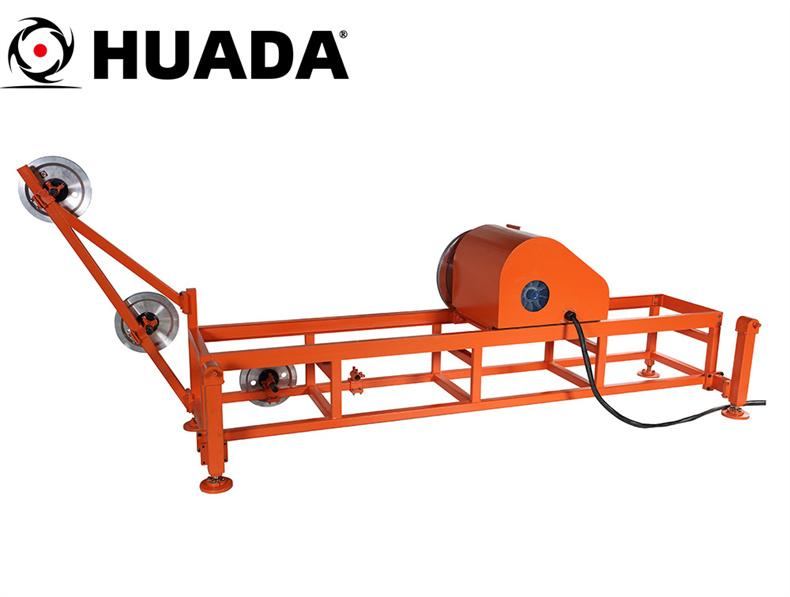 small and medium-sized diamond stone trimming machine is often used to trim marble and granite waste materials, or row hole drilling combined with splitting method is used to reshape waste materials. Fixed string saw reshaping machine is a special equipment for trimming marble and granite waste materials, and vehicle mounted arm saw can also be used to reshape marble waste materials.
| | |
| --- | --- |
| Main motor power | (permanent magnet motor) 30 kW |
| Main flywheel diameter | 650 mm |
| Single stroke | 1800 mm |
| Cutting efficiency | 6~10 m2/h |
| Saw rope length | 10~40 m |
Permanent magnet quarrying stone trimming machine Manufacturer·Advantage
Why·Choose us?
After-Sales Service:

1. Dispatching Technician to Overseas for Machine installation and Traning how to operate the machine.
2.An Professional training for the operators.Huada quarrying machine is provided by a dedicated team of technicians in charge for the installation and the assistance to the Customers.

Pre-Sales Service:

1. Inquiry and consulting support.
2.View our Factory.
3.Visiting Local stone factories to see our machine performance.

Packaging Shipping:

1. Packge depends on the quanity and the product feature.
2.sea worthy packaging,fully wrapped with waterproof membrane and air bubbles. 1 set with one 20ft container(20GP) or LCL.

How to Purchase the Products You Need?

1. Please tell us the specifications and uses of the products you need, and we will recommend the most suitable ones for you.
2. If you are satisfied with our solution, we would like to provide samples for testing at your request at any time.
3. If you are satisfied with the samples, please place orders with us.
4. Within 7 days after the confirmation, we will send your products by air or express delivery, and maybe the time is shorter.
5. For your special requirements, we will provide you with special service solution.
Get Better Quote

Please Fill In The Correct Tel & E-mail,
We'll Contact You As Soon As Possible!
Manufacturer Address:No.54 Xinda Road,Luojiang District,Quanzhou City,Fujian Province,China
Sales Tel:+8619859567581
Supplier E-mail:hzj@huada-group.com
Copyright ©2021 Huada Technology All Rights Reserved