Chain saw
sandstone cutting machine FEATURES:
1.High rigidity,ensuring long-term stability and efficient operation.
2.Friendly man-machine interface, easy to operate and maintain.
3.PLC integrated control, realizing no dead angle cutting.
4.The unique hydraulic control system can automatically adjust the cutting parameters according to the hardness of the stone to achieve high-efficiency cutting.
5.Optional Internet of Things function to realize remote data collection and online monitoring of machine operating conditions, after-sale service and trouble-shooting..Optional wireless remote control operation mode.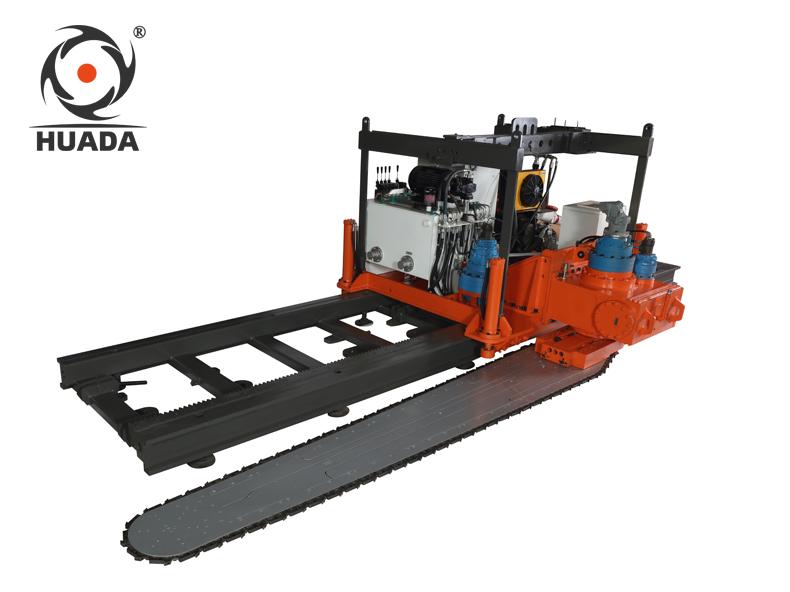 Diamond wire saw machine, underground mining sandstone chain saw machine and open-pit mining chain saw machine are combined to form a full sawing mining system of underground sandstone mine.
When the development roadway excavation is completed and the double free surface mining steps are formed, the combination of diamond wire saw machine and open-pit mining chain saw machine can excavate the initial trench and development trench.